May is Water Awareness Month
It reminds us just how precious this resource is to all of us.
The Metropolitan Water District of Southern California offers rebate programs and classes for homeowners and commercial businesses, as well as landscape workshops, gardening tips, a comprehensive education program, and grants to organizations for water education and outreach programs.
But it is you -- the 19 million Southern Californians in our service area – who are the real agents of change. Over the last five years the drought has taught us to do more with less and that small behavior changes, collectively, make a big impact.
Learn how you can save water and money and follow us on our social media @mwdh2o. It's easy to 'Love water. Save water.'
What's New

California Friendly® Landscape Maintenance Guide
Convert Sprinklers to Drip
Drip conversion saves up to 50-80 percent of water while giving your plants the water they need.
Eliminate Water Runoff
View videos on irrigation troubleshooting and how to adjust your home sprinklers.
Quick Tips for a California Friendly® Garden
Make smart choices about sprinklers, plants and maintenance.
Gardening in a Drought
Learn how to help your landscape survive the drought.
Watering Tools
Watering Index

Guide your watering schedule based on the weather. Learn more about the watering index.
Encourage others to use water more efficiently by adding the Watering Index to your Website.


Go and Learn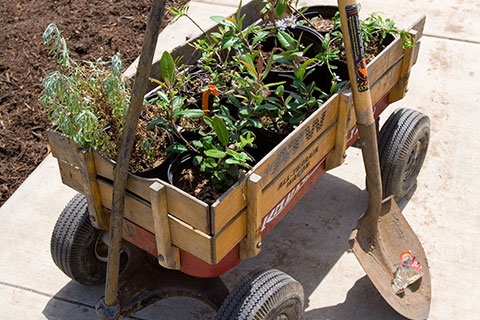 Local Plant Nurseries
Purchase native and California Friendly® plants.
California Friendly® Gardening Guide
Choose from 1,500 plants in our plant selection database.
California Friendly® Gardens
Visit gardens near you.
California Friendly® Landscape
and Gardening Classes
Take classes online or in your community.
Resources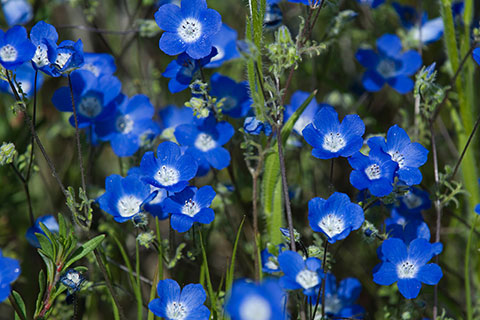 H2Love 2017 Advertising Campaign
Check out Metropolitan's conservation campaign and download collateral material related to the campaign.
Conservation Materials
See a full list of Metropolitan's conservation fact sheets. Multilingual languages are also available here.
50 Favorites for California Friendly® Landscapes
View a list of the tried and true Favorite 50.
Top 10 California Friendly® Plants
View the latest brochure.
Plantable
Use a new gardening app.
Beginning Tips
Begin your California Friendly® garden makeover.
California Friendly® Gardening Guide
Choose from 1,500 plants in our plant selection database.
Water-Wise Gardening Guides
Explore beautiful gardens and plant ideas.
Sprinklers 101
Learn more about water-efficient irrigation
Watering Your Trees
Keep your trees healthy during the drought.
Slow the Flow
Learn how to make your garden a sponge for rainwater.
Home & Garden Tips
A California Friendly® garden offers a less thirsty, more environmentally friendly and eye-catching way to save water.  The good news is that saving water―both indoor and outdoor―doesn't have to mean inconvenience if you are thoughtful and use only what you need.  Below you'll find our collection of easy tips and tasks you can do to make your home & garden even more water efficient.